CLS X-Over Stuttgart Event
cls
22 April 2022 - 22 April 2022
Event
22 April 2022 • 13:00 - 18:15
CLS fellows at the MPI-IS Stuttgart site host a half-day event of tours, demonstrations and discussions. CLS participants from the Tübingen and Zurich sites are invited to join and intensify their connections.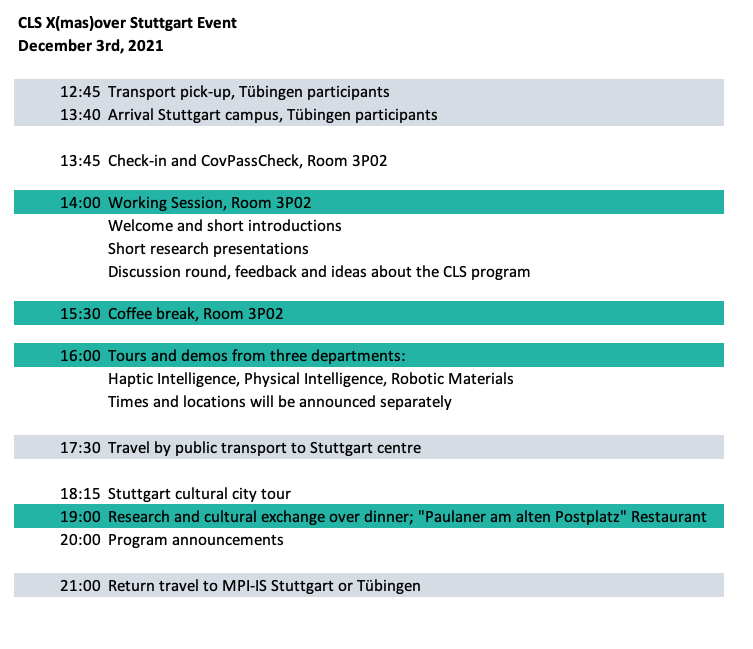 Prior registration via cls@tuebingen.mpg.de is essential.
Participants are kindly asked to perform a COVID-19 antigen self-test in the morning before the event.